10 Shot During Football Party in Fresno, California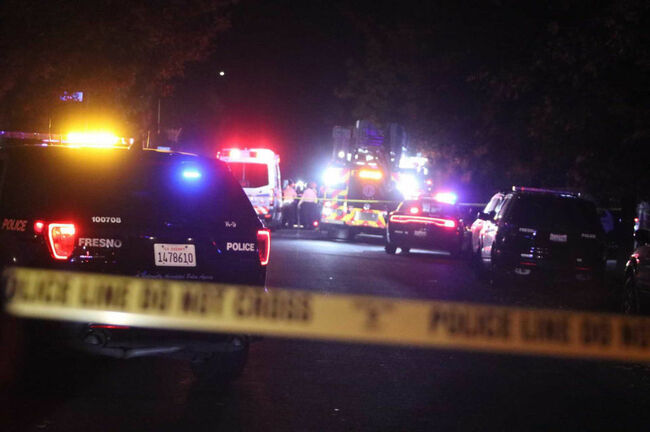 Four people were fatally shot and six others injured after a two "unknown suspects" slipped into a "family and friends" gathering on Sunday in Fresno, California, authorities said.
"This was a gathering, a family and friend gathering in the backyard, " Fresno Police Lt. Bill Dooley said. "Everyone was watching football this evening when unknown suspects approached the residence, snuck into the backyard and opened fire."
Five people were initially rated to be in critical condition, but they have been upgraded to stable, police said.
The group of 35 to 40 family and friends were at a home in Fresno's southeast side, watching the Los Angeles Rams-Chicago Bears football Sunday Night Football game, when one or more assailants snuck onto the property through a side-access door and opened fire on the ten people in the yard. The remaining party attendees inside the house were unharmed by the fusillade of bullets.
"It's very likely that it was targeted — we just don't know why," Fresno Police Deputy Chief Michael Reid told reporters Sunday night. "Somebody picked that house and came up and shot several times on the backside of it. It looks like there was a target."
Reid said the suspects did not appear to have entered the house where most of the women and children were.
Three people were deceased at the scene, authorities said. A fourth man who was taken to a local hospital later died of his injuries. All of those who were shot were between 25 and 35 years-of-age.
Police have not yet released a description of the shooters and it's still unclear whether more than one shooter was involved. The victims likely did not know the suspects, police said. A motive for the attack has not been found.
No arrests have been made in connection with the shooting. A $5,000 cash reward has been offered for any information that leads to the arrest of the suspects.
Photo: Getty Images