'Haunted' Dresser for Sale in North Carolina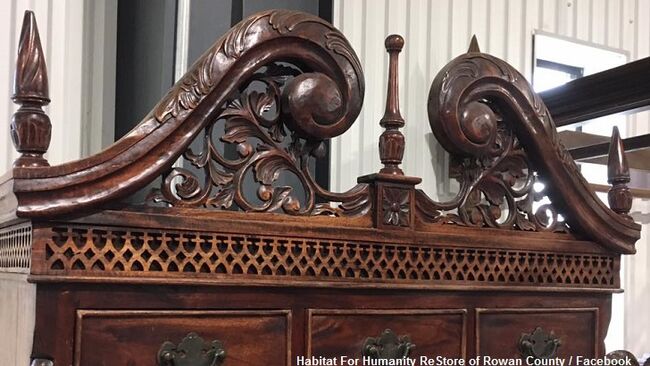 A spooky piece of home decor recently popped up at a second-hand shop in North Carolina: an allegedly haunted dresser. The odd item can be found at the Habitat for Humanity ReStore in the city of Salisbury. On a Facebook post showcasing the dresser, the shop first noted that the ornate-looking piece was hand carved in the 1950s and is part of a two piece set which includes a canopy bed. However, it's the 'warning' that accompanies the furniture that caught the attention of prospective shoppers.
According to the store, the previous owner of the set informed them that the dresser apparently comes with a spirit of some kind. The shop's notice explains that the unnamed man reported "continuous nightmares for he and his wife while it was in their room." Additionally, it would appear that the couple were not alone in being tormented by whatever sinister energy was attached to the piece as the former owner also claimed that "the dogs would not stop barking" at the dresser.
More on this story, including the asking price for the possibly possessed piece, at the Coast to Coast AM website.

Coast to Coast AM with George Noory
Want to know more about Coast to Coast AM? Get his official bio, social pages & articles on iHeartRadio!
Read more